Love Periods? Yes We Do, I Spoke To A Podcaster About Her Work With Feminine Hygiene and Her Thoughts on RBG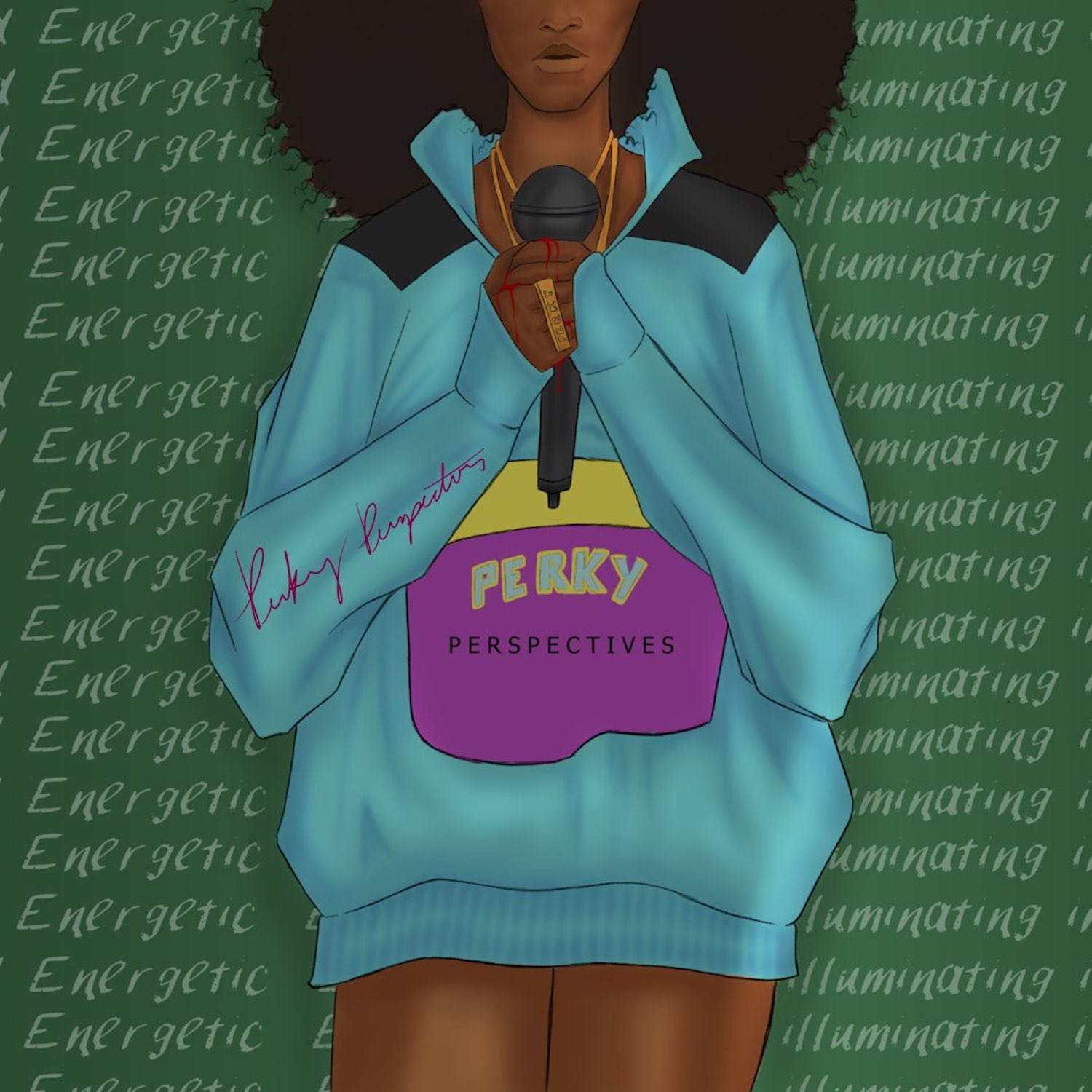 Love Period S2 E9- Positive Ashley The Love Period podcast, is a series within the Perky Perspectives Podcast brand, is a project of Love Period LLC which was fully established in 2017, and aims to be a bridge between access and awareness for Women and young girls regarding menstrual health. The Love Period podcast is creating a space for people to speak on menstruation, feminine hygiene, and all things related through empowerment. The goal is for them to learn more about different feminine hygiene product options, learn and listen about their bodies, and to divulge deeper into their personal triumphs or challenges around periods.**** For those who are new to the show and want to hear some of my past recordings check out Perky Perspectives on Apple Podcast, Spotify, Pandora, Youtube, Radio Public, Google Play, ICN.DJ, and Spotify. Subscribe, Rate, Comment!!! Social Media/Websites PerkyPerspectives.Com Follow Perky @PerkyPerspectives and @Perkysexycool Subscribe to the Perky Perspectives Podcast available on all streaming platforms and Like, Rate, Comment, and Share! Patreon.Com/PerkyPerspectives Become a Patron!! For as little as $1 a month to support the podcast. Available on: Spotify, Youtube, Apple Podcast, Google Play, Patreon, ICN.DJ/Perky-Perspectives, Radio Public, Periscope, Stationhead, Perksofwellness.org, and ForUsNation.Com Contact Perky is also Looking for assistance with managing the Love Period Newsletter and Blog. Email at
Perkyperspectivespod@gmail.com
Todays Guest: Positive Ashley Prettygirlspole.com
prettygirlspole@gmail.com
Social Media: onlyfans.com/silkthebody @positive.ashley @prettygirlspole Topic What your mission is at the root of all of your work, or at least at the root of your passion projects? How have you had to readjust and take time for yourself? We know you from your body positivity work and I actually know you also to do vaginal steams as well. What made you want to focus on that type of work, and what have been the challenges. What are some ventures that you have started or stopped recently that you may not have been able to do if it were not for COVID19? Find out more at
https://perky-perspectives.pinecast.co
This podcast is powered by Pinecast. Try Pinecast for free, forever, no credit card required. If you decide to upgrade, use coupon code r-1aea92 for 40% off for 4 months, and support Perky Perspectives.
Perky is giving away feminine hygiene kits to young female students. Please email us if you have an organization or brand that can help us get these out.
Tahyira Savanna: So why do you think we need to discuss feminine hygiene?
Perky: We need to speak about feminine hygiene because we don't. To put it simply. We have had to hide the true essence of femininity. Being a woman has been glorified but also has been put on a level that to where it is no longer real. We are a spectacle and that hurts us when we have problems to express or even just stories to share. But our experiences can help free and educate others, so they need to be talked about. 
TS: Do you think we are living in a current movement for girls and women in general?
P: Yes. I believe we have been living in this movement for a while. Women have always been keyholders but we have been stifled or had to hide behind men, but some women have always broke the mold. We honor those women because they have helped to drive the momentum forward for more women to have power, businesses, and overall ownership.
TS: Did you know anything about Ruth Bader Gingburg and her work towards women empowerment?
P: Honestly, sadly I did not know as much about her prior to her death. But I have been taking time to look more into her and what her mission was and what drove her to keep fighting for women and for equality.
TS: How many young females do you see in your social work? What are their true needs?
P: I see a lot of women, and I believe that is because women seek help more willingly. Also, sadly because I have a lot of DCFS (Basically child proctective services) linked cases the mother is typically the parent that is dealing with the case because they are usually the primary caregiver. But the true needs I would say is a need for stable and healthy supports. I believe everything ties back to the need for a strong support system, because that brings forth babysitting help, time for self care, ability to destress, handle appointments, etc.  
TS: How long have you been working on your podcast? Why did you pick podcasting as your forum to hold these convos?
P: I started working on the podcast in 2017 in congruent with my Love Period LLC. The aim is to create a platform and resources for women and girls in regards to feminine hygiene. I am currently creating a tea and herbal infusion business through Love Period, LLC while creating my Perks of Wellness business that will include mental health. 
I chose podcasting because at the time I was a social worker and now I am a mental health therapist, and talking comes natural. Also, I feel everyone has a story to tell and if someone is not as verbal we now have the technology to do visual podcasting too. So regardless there are plenty of ways to feel empowered through podcasting. 
TS: Do you think it is important for girls to understand the way the World views sex, abortion, and women's right as a whole?
P: Yes, it's very important. I believe every person's level of maturity at a certain age varies so I wont say at what age these topics should be introduced. But as long as the resources and information is made available that would be amazing for these girls. And of course if they see the women in their life being vocal and strong about the subject then that allows for more comfortability for her. 
TS: What do you think our government and society can do be more open to these types of conversations?
P: Make feminine hygiene available in public spaces. Take a way taxing on the items for good. Add more information to our health classes and at an earlier age so that the early bloomer girls have information and have more support groups through the education system.
TS: Do you think mental health plays a part in the growth of young girls as they grow into women? How can you podcast be of help to someone who is struggling?
P: Mental health is something we have to always be mindful of. We have to put power into therapy so that we can normalize it and wont have to suffer alone. 
My podcast brings strength to all of our varying experiences. I believe at the minimum its empowering to hear of someone else living your struggles and making it. 
https://www.patreon.com/perkyperspectives
Support Black podcasts by joining Patreon.
TREMG news World Of Podcasts perky perspectives weekly highlight World Of Podcasts
Follow my tweets for more writing @TAsterisk