Cardi B's Election Day Meltdown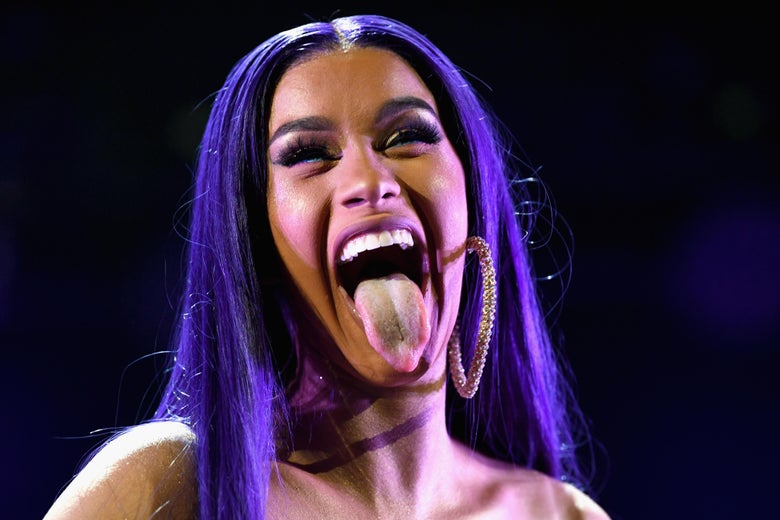 With many Americans desperate to get their desired candidate into office, videos and social media posts have been spreading around the Internet like wildfire, and celebrities are no exception. Female rap artist Cardi B, for instance, has sent numerous tweets and Instagram videos urging America to vote for Biden and saying "I cannot see the next step of America being ran by number 45." She even stated she woke up early herself to cast her ballot. But is she taking her endorsement of Biden too far?
With three days into the election, America is still uncertain about who will become President. Celebrities, like many of us, have been anxious as heck about who will emerge victorious and the stress itself leads to anxiety and meltdowns. Such is the case with the "WAP" artist who took to Instagram and was seen in a fur coat smoking three cigarettes at once. She also had two "I voted" stickers near her nose. The caption read "How elections got me watching these states turn red" and several frowning emojis were seen beside it.
While we are unsure of Cardi's behavior before smoking the cigarettes, we do know that Cardi and her husband "Offset" have been looking for a divorce for unknown causes. While the divorce was taken to Fulton County Superior Court, it was called off on Monday. Still, we could imagine how stressed Cardi B must have been between the election and her divorce and for her to resort to smoking just amplifies these suspicions.
Later in the day, however, she had calmed down and began to feel more confident in Biden. During Joe Biden's address, Cardi had once again posted on Instagram saying, "I have never seen Biden with a smirk on his face. He looks so happy! We are going to win." While she has expressed confidence in the Democratic Party, she did not have company to express her emotions as Offset was delivering meals to voters waiting on lines. This most likely added to her stress factor.
If you are still stressed about the status of the election, know that you are not alone. Cardi and many other celebrities have tweeted and posted their anxiety. Let us take this week one day at a time and attempt to relieve the stress we endure as the days events unfold. Hang in there and, as always, stay safe!