These Pictures Will Bring Back Fond Christmas Memories
Just because Christmas of 2020 is going to be different for most people doesn't mean we cannot feel jolly this year. After all, a wise man once stated, "Sometimes, you will never know the value of a moment until it becomes a memory." Christmas is a time of family, love, and praise to God but also a time to feel nostalgic like a kid at heart. So, here are some pictures and descriptions that will being back Christmas memories of younger years. We could all use some nostalgia right about now: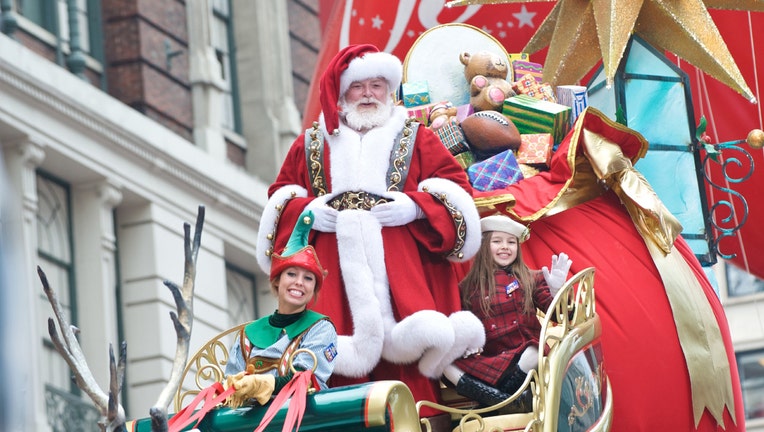 Santa At the Macys Thanksgiving Day Parade: The annual Macys Thanksgiving Day Parade alone provides us with Thanksgiving nostalgia due to the tradition of seeing Tom Turkey or the 610 Stompers march their way down Herald Square on Thanksgiving Day. However, what truly brings in the holiday season is seeing Santa Claus dancing his way into the parade at the end. Not only does this signify that the parade is finally over (honestly, how often do you actually watch the whole parade?), but we can't help but feel like a kid again seeing Santa happily kick off the Christmas season. We are very thankful that the parade wasn't cancelled this year or Christmas just wouldn't feel the same.
Finding A Christmas Tree: According to reporter Shanon Maglente, the Christmas Tree is the most popular Christmas decoration of all time. Although we are unsure how a tree placed in our living rooms is considered festive, nobody can deny how nostalgic it is to think back to when we were kids wandering around to find the best, most "perfect" Christmas tree we could find. Of course, being kids, we were unsure what the perfect tree would look like and when we did find one, our parents would say, "No, too skinny" or "No, too fat" or, in some cases, "No, too expensive". By the time we found one, our fingers were covered with the Christmas Tree smell and our father was stuck hauling the tree back to the car. However, it was all worth it because now you got to decorate it. Speaking of which….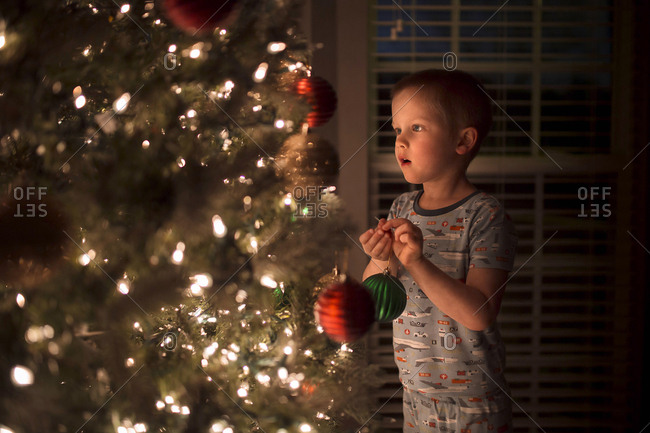 Decorating the Christmas Tree: Now that the tree has finally been set and the lights are up, its time to place ornaments on the tree. As a kid, you tried to find the sturdiest branch to place the ornaments and you wanted the ornaments scattered around the tree. If an ornament fell off, you were determined to put it on that exact branch at all costs because you were proud of that spot. Perhaps there was a specific ornament you felt fond off and looked forward to seeing every Christmas. Perhaps you had Christmas music playing in the background. Nonetheless, after the tree was decorated, the lights were turned on and voila! The Christmas season is officially here once again!
Christmas Specials: And what's Christmas without the Christmas specials? When we think Christmas specials, the first company that comes to mind is, of course, Rankin Bass. This production company is known for their stop motion and other animated Christmas specials that people make a tradition to watch every year. According to IMDb website, the highest rated Christmas special of Rankin Bass at a 9. 1 rating is Rudolph the Red Nosed Reindeer. Other specials, however, include Frosty the Snowman, The Little Drummer Boy, Santa Claus is Coming to Town, and The Year Without Santa Claus. These specials are fun for the whole family and bring back memories of when we were kids just trying to have fun in December.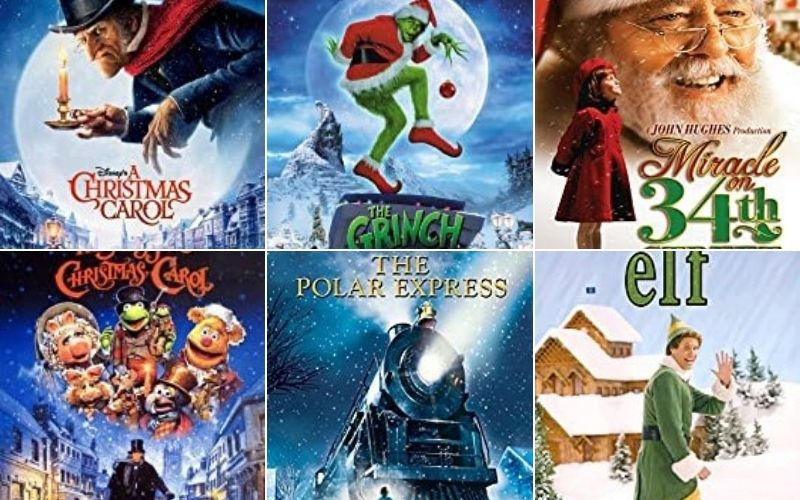 "Other" Christmas Movies: If Rankin Bass specials are not your cup of tea, there were still many other Christmas movies available on other channels. The list goes on but, in terms of being a kid, the nostalgic include the ones listed above such as Miracle on 34th Street, The Polar Express, and Elf. Other mentions include Home Alone, How the Grinch Stole Christmas, Its a Wonderful Life, and The Nightmare Before Christmas. Another non Christmas movie that often plays around the holidays and that we all seem to have strange memories of falling asleep to is The Wizard of Oz. Like Rankin Bass specials, Christmas movies like these are another holiday tradition of ours that remind us of our childhoods.
Christmas Commercials: In addition to the Christmas movies and specials, people have also made a tradition of seeing Christmas commercials on their television. These commercials have also been with us since our childhood who knew we would willingly be watching commercials? The first one that comes to mind, to many, is the Hershey's Kisses Christmas Commercial. Seeing that red kiss chime its spirit out at the end always makes us feel warm inside as we felt a similar feeling of excitement around the holidays. Nowadays, Hershey's has renovated this commercials, but we don't talk about that. Other Christmas commercials include the Red and Green M&Ms, Campbells Snowman, and Garmin Moose commercials, though these are played less frequently these days.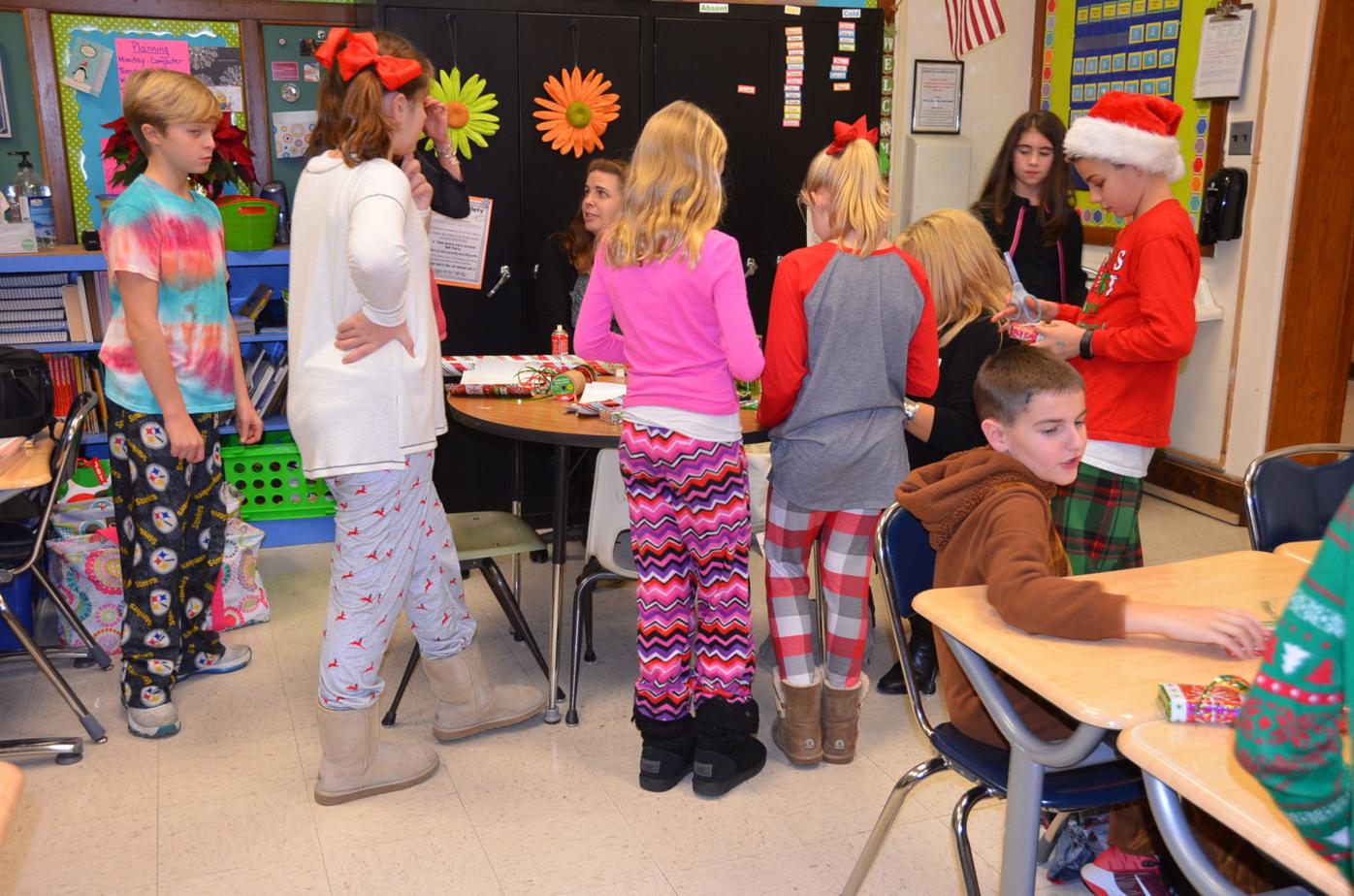 Elementary School Christmas Parties: The last day of school before Christmas break was always something to look forward to. The teacher told all of us to being in one treat or game for the Christmas party. Instead of doing work, the class was social with each other playing games and waiting on line to get foods like brownies, chips, and those soft, frosted, sugar cookies. Then, the teacher brought in the TV on wheels and popped in movies like Home Alone or Polar Express for the class to watch. If the class was being too loud, the teacher would yell, "Be quiet or we're doing work!" Sometimes, there were Christmas songs such as Simply Having a Wonderful Christmas Time or Have a Holly Jolly Christmas playing in the background. If your teacher was really nice, they would dismiss you early and take left over treats home for the family. Nonetheless, elementary school Christmas parties were always an exciting last day of school and pumped us up for the big day ahead.
Christmas Morning: CHRISTMAS IS HERE!….well, not yet. Christmas morning usually starts with us trying to fall asleep on Christmas Eve but struggling to due to our excitement. We tried counting sheep, stretching, and forcing our eyes shut, but nothing seemed to work. After eventually getting a few hours of sleep, the sun is up and it is officially Christmas! We walked to our Christmas tree and waiting for us was a boatload of Christmas. "Mom, Dad, Santa came!" we said to our parents in excitement, oftentimes waking them up. After a few more hours of our parents waking up and making their coffee, our parents got their camera and it was time to open presents. Elated that Santa followed our Christmas lists, we thanked Santa and started to play with our gifts, knowing many would never be touched again. There was just something "different" and "special" about Christmas morning that made it unique from other days. Just as you getting into your gifts, your parents announced it was time to go to Church. Moaning and complaining, you donned your nicest clothes and, after a Christmas mass that felt like years, you immediately went back to your presents for the rest of the day. And that is how Christmas was for us as kids.
As adults, Christmas is definitely not the same. Now, Christmas involves shopping and preparing for college finals. However, remembering what the holiday meant to us as kids, we will get through these struggles and hope for a better year ahead. Happy holidays, everyone!