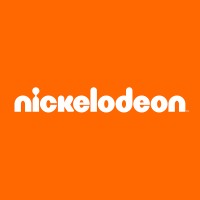 Throughout the 90s and 2000s, Cartoon Network, Disney Channel, and especially Nickelodeon were the holy grail of kids channels. Shows such as Ed Edd n Eddy, Wizards of Waverly Place, Hannah Montana, Drake and Josh, and numerous others have entertained children and adults since the turn of the millennium. While its a shame that these classics have been cancelled, there is one Nickelodeon hit television series that is tentatively awaiting a reboot in 2022: ICarly.
Created by director Dan Schneider, ICarly follows the story of a young girl named Carly who, with the help of her friends Sam and Freddie, create an Internet series called "ICarly" which involves the characters acting like the youthful, excited children they are. The charm of ICarly has captivated children and adults alike, and the series ended off on a touching note, which we won't spoil. According to Paramount, ICarly was the longest running live action Nickelodeon series, clocking in at 6 seasons and 119 episodes. With so many plots being performed, it is unknown how innovative the reboot of ICarly will be.
The cast of the reboot is expected to be the same, with Miranda Cosgrove as Carly, Janette McCurdy as Sam, Nathan Kress as Freddie, and Jerry Trainor as Carly's older brother Spencer. However, the producers and directors will be different. According to reporter Lesley Brey, "due to numerous complaints of inappropriate behavior on set involving young actresses, previous producer Dan Schneider will not be involved with the production of the reboot". As a result, some fans believe that the reboot will not have the charm as the original. Others such as ISU Student Weybright Herrara claim that "It's a hail-mary trying to make more money by appealing to older viewers."
Furthermore, while former actress Miranda Cosgrove and former actor Nathan Kress have expressed appraisal for the reboot, actress Janette McCurdy seems apathetic, and even indignant about the idea. Ever since the reboot was announced, McCurdy has ignored the declaration and is rather focusing on her podcast "Empty Inside". In fact, when McCurdy was casted in the sci-fi series "Between", she had took to Twitter saying "So pleased to be part of a series I am proud of", implying she was not proud to be a cast member of ICarly. The actress also claimed she had suffered an eating disorder as her character involved eating foods such as fried chicken and "spaghetti tacos". We are unsure if McCurdy will come back, but ICarly certainly won't feel the same without Sam.
However, with most of the main cast expected to return, the ICarly reboot could very well be a hit TV show again. While it feels unusual to see the cast as adults rather than kids, it will still be nostalgic to millennials and is a great comeback to 2022. Until then, we will rewatch the old ICarly episodes on Netflix as the website is posting them during February! Still, will this reboot be successful? Only time will tell.