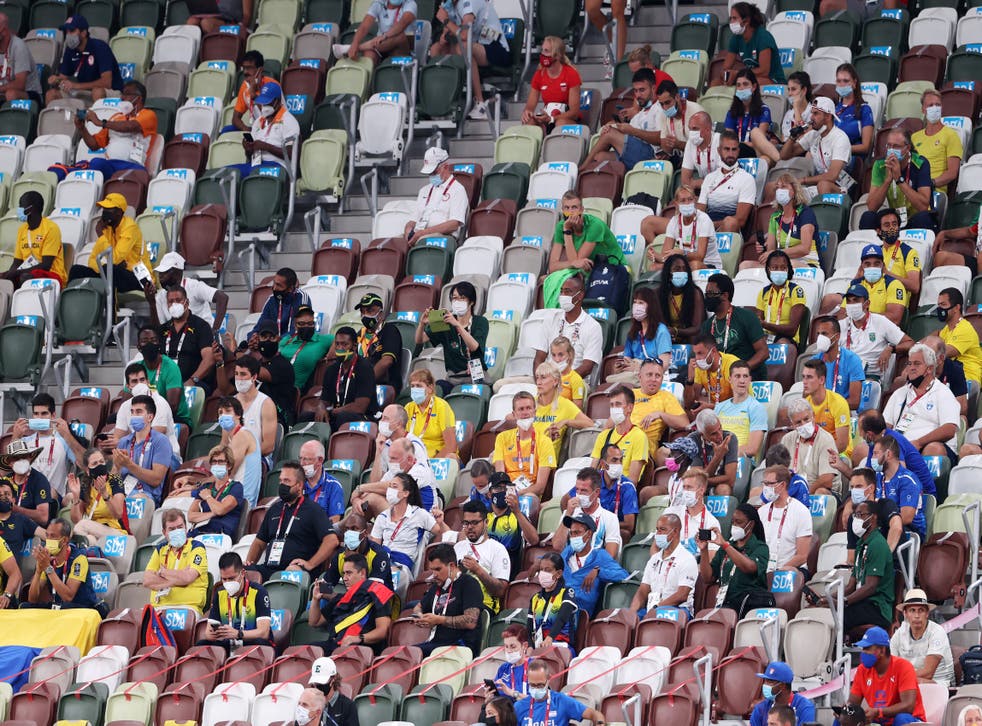 The Tokyo Olympic games has led to numerous profound stories such as Simone Biles opting out of performing to the events being majority women. However, a new event recently struck the Olympics at around 5:30 AM as a magnitude 6.0 earthquake rattled the event, according to the Japan Meteorological Agency (JMA).
JMA reports that the earthquake was formulated on the coast of the Ibaraki prefecture. The epicenter of the earthquake was about 40 kilometers (25 miles) below the surface. Fortunately, no threats of a tsunami were reported. The earthquake lasted between 20 minutes to 3 minutes depending on location.
According to Japanese newspaper FirstPost, the Tokyo Olympics "were specifically created to withstand Japan's frequent earthquakes and natural disasters. For example, the Ariake volleyball arena contains shock-absorbing giant rubber cushions to curtail shaking while the Olympic Village is protected by sea walls that can protect against tsunamis reaching 6.5 feet".
Geologists have reported that Japan is a massive hub for earthquakes with over 5000 minor earthquakes reported each year. The reason for this phenomenon may be because, according to Azmi Haroun," The country rests over three converging tectonic plates. When just one of those tectonic plates shifts, an earthquake can occur" These disasters often lead to tsunamis.
Nonetheless, reactions to the earthquake have varied. Some Olympic athletes stated it reminded them of the 2011 Japanese earthquake and tsunami that killed over 80,000 citizens. Others such as NBC Journalist Lester Holt took to Twitter saying, "I felt what appeared to be a mild earthquake here in Tokyo. Around 5:33 am Wednesday morning here. Rolled for a good 20 seconds. Interestingly my crew 3 floors below me felt nothing. Japanese meteorological agency reporting 6.0 magnitude". Scientists continue to study the Earth's surface to prevent or lesson the formation of earthquakes in Japan and around the world.