On The Ground Level Podcast Mixes Cultural Convos With Bold Attitudes from the Diaspora | WORLD OF PODCASTS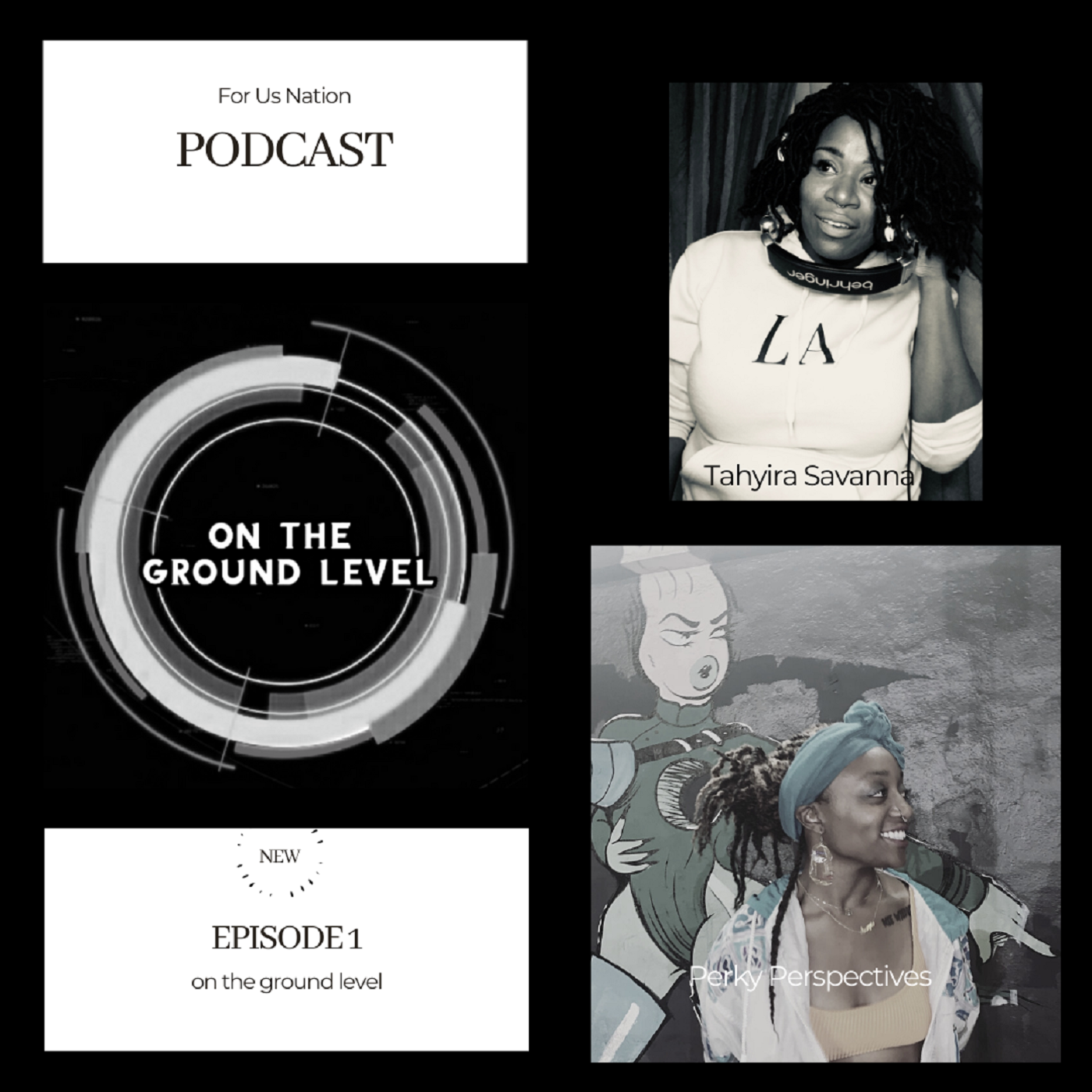 S1E5 – On the Ground Level: The Hudson Technique
–
On The Ground Level
On the Ground Level: The Hudson Technique Welcome to the For Us Podcast. Created by Tahyira and Ashley (Perky). Sign up to be a Patron at Patreon.Com/ForUsNation Pledge as little as $1 to support the podcast. We also have tiers that will include OTGL Merchandise, exclusive interviews, and bonus content This podcast was created through our For Us organization which aims to uplift our movements and bring access to our communities regarding Education, ownership, business opportunities, and more. We are coming from places of action. We have no more time to waste. We are: F E A R L E S S L Y O R G A N I Z E D R E V O L U T I O N A I R I E S Why We founded For Us: For Us 4 Us is a platform to bring together like-minded millennial marginalized folks. We are pushing back at cultural appropriation and bringing access to our people. For Us was established to be that voice in the crowd, to get you that seat at the table, join us as we grow our community of marginalized voices everywhere. Fearlessly Organized Revolutionaries of the United States is a new social class system that works on creating safe spaces for millennial souls who have done everything right, and still got everything wrong. We will bring tools into our communities to help engage our youths, courses to help grow our businesses, classes and events that promote mental health wellness and positive thinking, as well as advocate policy changes regarding Sustainability, Criminal Justice Reform, Equity, and Women's Rights. Welcome to On The Ground Level Podcast Thank you everyone for tuning in. Please follow us on social media. @forus4us  Spotify And go check out our website and subscribe to our mailing list ForUsNation.Com Perky: Mental Health Therapist, Entrepreneur, Activist, Poet @perkysexycool and @perkyperspectives Also check my campaign to raise funds to send feminine hygiene kits to women and girls in need. Tahyira: Writer, Activist, Entrepreneur @iletthegoodtimesroll and @teeslaves youtube producer Tahyira's Show – Lifestyle talks and trends Live Hangouts: Tahyira Keeps It Too Reel Podcast for Black mental health Twitter @TAsterisk  Todays Guest: Aaliyah Hudson of the Hudson Technique  Youtube
https://www.youtube.com/watch?v=zW4Urj4x_CY 
Social Media: @aaliyahhudson BIO: Aaliyah Hudson is the innovator of  The Hudson Technique. Aaliyah was born in Natchez, MS, and raised in a small, close-knit community in Fayette, MS. During her early teen years, hip hop, cheerleading, and drum majoring were her only dance backgrounds. To increase her dancing abilities, Aaliyah trained immensely in ballet, modern improvisation, and choreography in the eleventh and twelfth-grade year at the Mississippi School of the Arts. After earning a BFA degree in Fine Arts from Belhaven University, Aaliyah began to cultivate a new technique she solely calls "The Hudson Technique." This technique captures and revolves around learning to create a personal movement language and teaching others how she approaches movement spiritually, physically, mentally, and emotionally. Questions:  In honor of Women's History month we wanted you to tell us how you define "womanhood" or rather how you express your "womanhood"? The On The Ground Level podcast puts an emphasis on advocacy, especially ground level or community driven work. We would like to know what your mission is at the root of all of your work, or at least at the root of your passion projects? What do you do that is "On the Ground Level"? After hearing your bio, we understand that you are a dancer and youre from the Bible Belt South, Specifically Mississippi. What are some of the biggest challenges and rewards that you have experienced being from that area, or being a dancer?  What are some ventures that you have started or stopped recently that you may not have been able to do if it were not for COVID19? Do you have a quote or story from or about a woman that has inspired you? This podcast is powered by Pinecast.
TREMG BLOG! – COVERING ENTERTAINMENT NEWS WITH A PURPOSE AS WELL AS EMPOWERMENT STORIES OF EVERYDAY PEOPLE. #tremg
MORE ABOUT OUR BRAND:
We Are Dedicated To The Underground Community of Talent….
The RedEyeMediaGroup strives to reach the underground community as it pertains to marketing, public relations, event planning, and talent management. They also believe that it is important to give back and all of their work involves heavily into contributing to not for profit causes. They believe that with the proper tools talent at any level can reach their full potential.
CONTACT THEREDEYEMEDIAGRP@GMAIL.COM OR FIND US SOCIALLY FOR MORE INFO