This New Face Mask May Make You Go Hungry.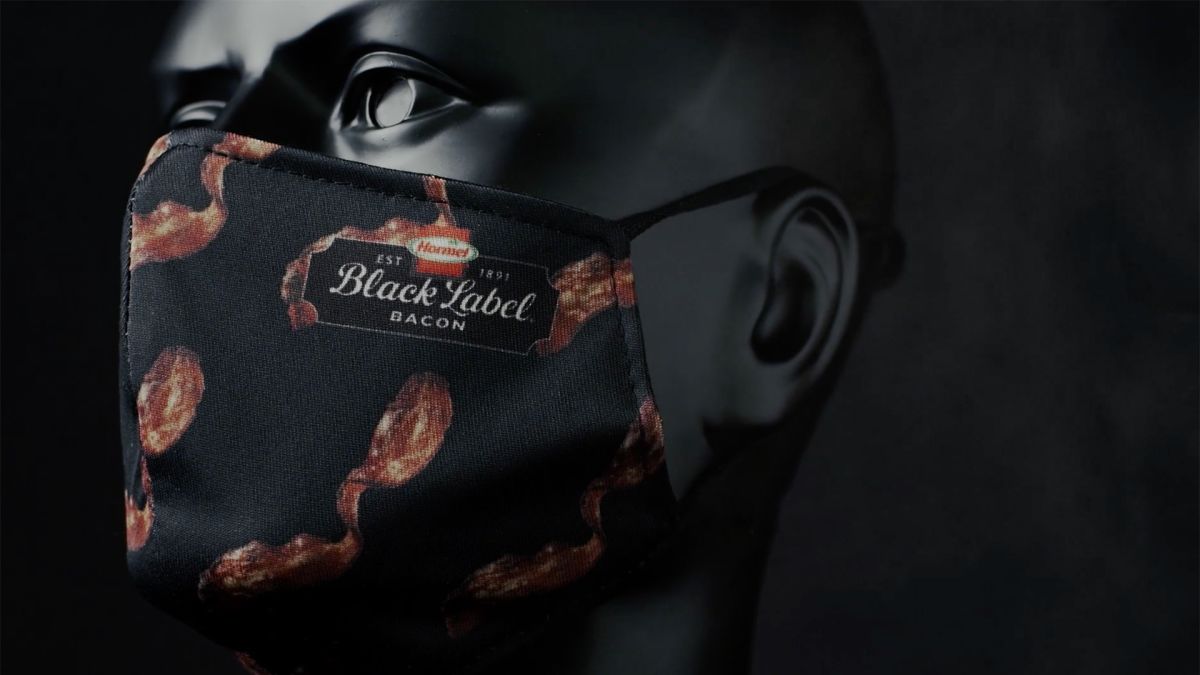 Since 1891, the Hormel food company has been a strong provider of snacks and sit-down meals and recipes. One aspect that the company is typically known for, however, is its pre packaged meat and the company is now putting that aspect to the test. And what better time to test it than 2020 where COVID-19 still lingers and face masks are still required?
Introducing "Hormel Breathable Bacon Face Mask." This face mask is unique from other face masks in that it is scented with bacon so that you can smell bacon wherever you go. According to Hormel Senior Brand Manager Nick Schweitzer, "We are consistently focused on innovations–from new products to marketing and distribution–all in an effort to experience new and exciting ways to enjoy Black Label Bacon." The money towards these face masks will go towards donating one meal for Feeding America, according to the company.
As for the mask itself, its design is black with a few strips of bacon as the artwork. The words, "Hormel Black Label Bacon" are also seen on the mask, possibly serving as an advertisement campaign. The description of the scent is quite specific: "The latest in pork scenting technology with two ply multi fiber cloth to keep the delicious smell of bacon always wrapped around your nose."
The scented face mask, however, has sparked a bit of controversy among Hormel Foods fanatics. Some argue that it could be nauseating to constantly smell bacon wherever you walk. Reporter Allen Kim, for instance, makes the point that "There may be few better ways to wake up in the morning than the smell of bacon, but constantly breathing in that smell can be a little overwhelming when wearing a mask for prolonged periods of time." Also, while the bacon scent is a more enticing way to ensure people to keep their mask up, the scent may make you go hungry or distract you from the day's chores.
However, these masks are unable to be picked up at the local grocery store. At the moment, they are only available through breathablemask.com. "We created an initial bunch of Breathable Bacon Masks for the most hard-core bacon lovers, but may consider a second run depending on the entries we receive". It is currently unknown if the masks will be sold in grocery stores in the future.
The Hormel Bacon Scented face mask may very well be the most 2020 innovation of all time. It is an effective method of staying safe while creating a scent that is…..appetizing? While some may consider the face mask a nuisance, others may be enticed by the scent of bacon constantly at their noses. It is all about perspective.