Why is Harry Styles Wearing a Dress?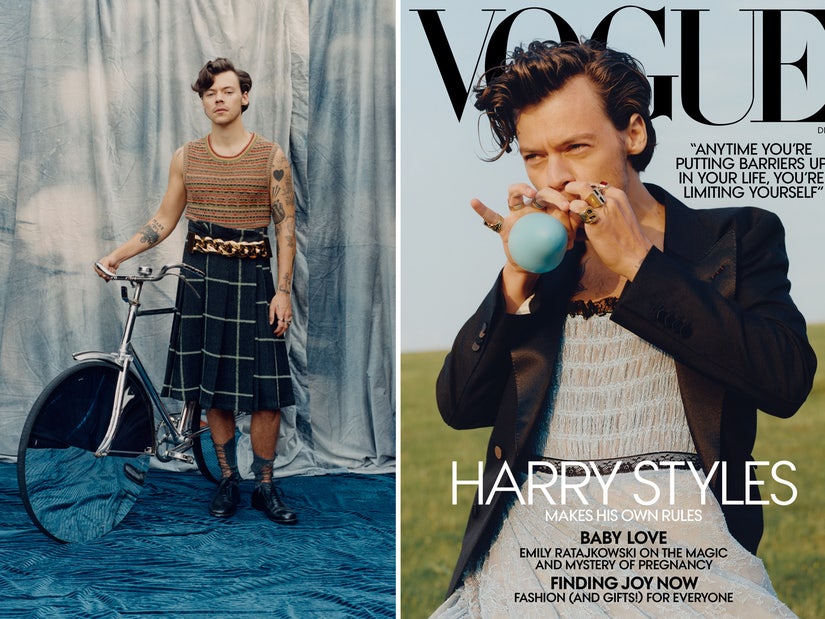 Ever since the British-Irish band One Direction was formed in 2010, vocalist Harry Styles has been heavily praised in their songs such as "What Makes You Beautiful" and "One Thing." Part of the reason he was extolled may be that he was a solo contestant on the "X Factor." Nonetheless, Style's fame has not fallen as he was recently seen on the cover of a Vogue magazine wearing a dress. While this may seem awkward at first glance, after understanding the reasoning, we could not agree more with Style's decision.
According to the vocalist, "When you take away the notion that 'There's clothes for men and there's clothes for women' once you remove any barriers, obviously you open up the arena in which you can play". Styles, in this way, hopes that he can promote individuality in terms of fashion and gender. It is also a loving nod towards trans gender people as it shows an ambiguity in terms of fashion and gender. It doesn't matter how you dress, but who you are as a person; all genders should be equally respected.
Style's act, however, has led to strong controversy throughout America. Conservative commentator Candace Owens, for example, had attacked Styles for his appearance on Vogue. In a recent Twitter post, she stated: "There is no society that can survive without strong men. The East knows this. In the West, steady feminization of our men at the same time that Marxism is being taught to our children is not a coincidence. It is an outright attack. Bring back manly men." Other right wing Americans have even called him "psychotic" after another comment that Styles made to Vogue: "I'll go in shops sometimes and I just find myself looking at the women's clothes thinking they're amazing."
Many other Americans, especially feminists, have thought highly about Style's decision. Even Congresswoman Alexandria Ocasio Cortez had praised Styles saying that the dress "looks wonderful. The masculine and feminine elements are balanced beautifully." In terms of the backlash Styles had received, AOC comments, "What's the point in creating things if they don't make people think or feel or reflect? Especially as a creative artist? Who wants to see the same things all the time? And never explore these assumptions? Anyway, it looks bomb so."
So how do you feel about Harry Styles wearing a dress for Vogue? Do you agree with Style's comment about acceptance and equality? It may appear humorous at first but, in the end, we appreciate Style's aesthetics and overall message to the public. It just shows to never just a book (or in this magazine) by its cover.