World Of Podcasts: On The Ground Level By For Us Nation
A non-profit club for the woke millennial and those who support them. Tahyira and Ashley own For Us Nation, http://www.forusnation.com and launched a podcast to engage more storytelling in their community.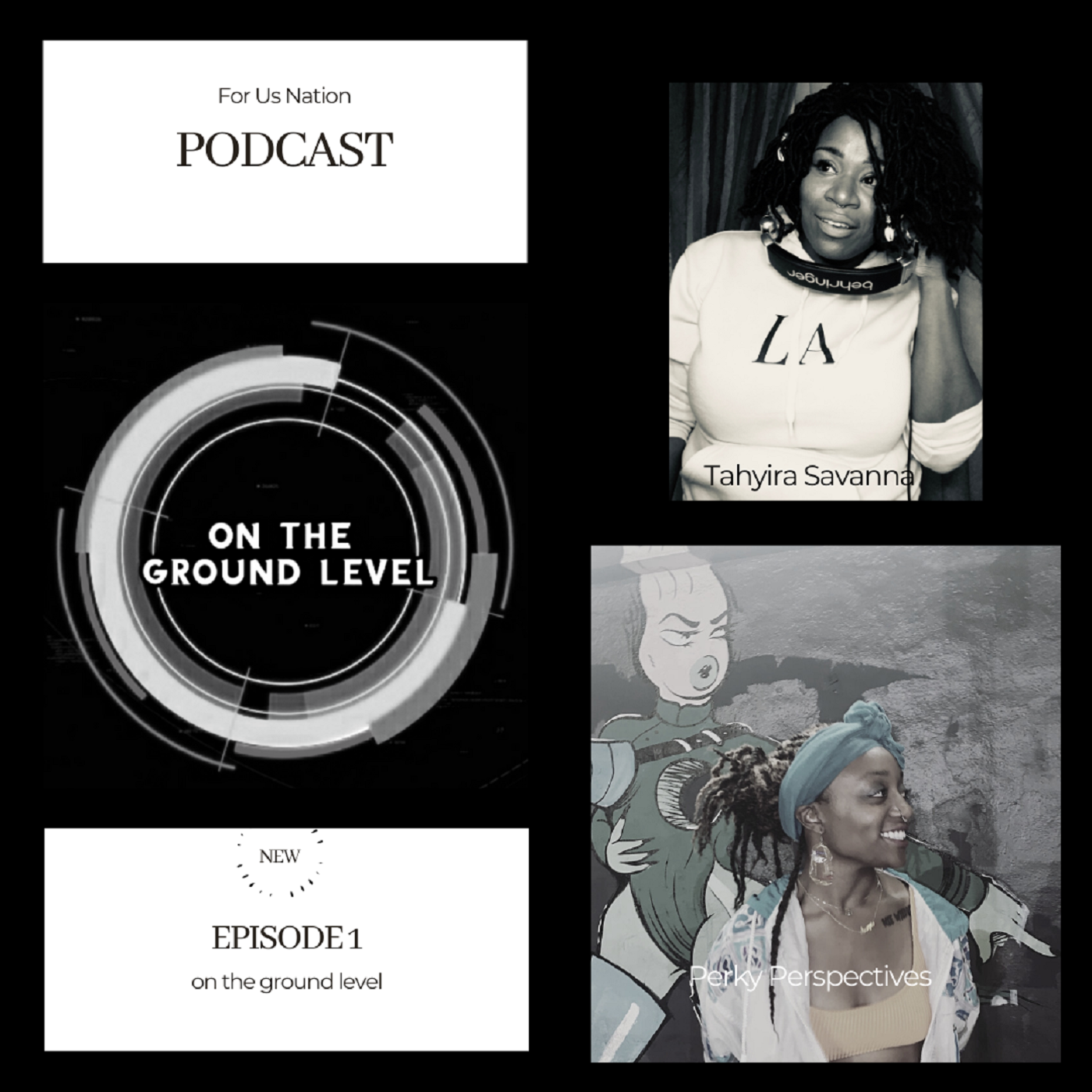 Welcome To #BlackBusinessMonth Listen To Mr. Marketing Explain The Power of Networking
–
On The Ground Level
Tahyira & Ashley Chatted With Mark Newsome Mark Newsome aka Mr Marketing is a small business cash flow generating specialist. He helps small business owners, uncover, previously hidden profit centers. You can find more information about his work via youcanmarketonlinenow.com/sales August is Black Business Month so we're chatting with as many start up experts as possible.  What did you do before you got into entrepreneurship? What are the benefits of working with larger companies? Do you think access to wealth resources like business loans, grants, and knowledge makes a difference when starting your own business?  Are networking opportunities helpful in today's world or can someone just learn on Youtube and be okay? What challenges have you faced within the last two years? What did you learn from that experience? Why do you think black owned businesses struggle to find long term success?  Has the internet changed the playing field on who can be an "entrepreneur"? How has marketing changed?  Tell us an inspirational quote for start up entrepreneurs. Welcome to On The Ground Level Podcast. Thank you everyone for tuning in. Please follow us on social media. @forus4us SpotifyAnd go check out our website and subscribe to our mailing list ForUsNation.Com Perky: Mental Health Therapist, Entrepreneur, Activist, Poet @perkysexycool and @perkyperspectives Also check my campaign to raise funds to send feminine hygiene kits to women and girls in need. Tahyira: Writer, Activist, Entrepreneur @iletthegoodtimesroll and @teeslavesyoutube producer Tahyira's Show – Lifestyle talks and trends Live Hangouts: Tahyira Keeps It Too Reel Podcast for Black mental health Twitter @TAsterisk This podcast was created through our For Us Nation organization which aims to uplift our movements and bring access to our communities regarding Education, ownership, business opportunities, and more. For Us 4 Us is a platform to bring together like-minded millennial marginalized folks. We are pushing back at cultural appropriation and bringing access to our people. For Us was established to be that voice in the crowd, to get you that seat at the table, join us as we grow our community of marginalized voices everywhere. Fearlessly Organized Revolutionaries of the United States is a new social class system that works on creating safe spaces for millennial souls who have done everything right, and still got everything wrong. We will bring tools into our communities to help engage our youths, courses to help grow our businesses, classes and events that promote mental health wellness and positive thinking, as well as advocate policy changes regarding Sustainability, Criminal Justice Reform, Equity, and Women's Rights. This podcast is powered by Pinecast.
RSVP for their monthly meet-ups which takes place in Brooklyn and Los Angeles respectively.
TREMG news World Of Podcasts for us nation on the ground level World Of Podcasts
TREMG BLOG! – COVERING ENTERTAINMENT NEWS WITH A PURPOSE AS WELL AS EMPOWERMENT STORIES OF EVERYDAY PEOPLE. #tremg
MORE ABOUT OUR BRAND:
We Are Dedicated To The Underground Community of Talent….
The RedEyeMediaGroup strives to reach the underground community as it pertains to marketing, public relations, event planning, and talent management. They also believe that it is important to give back and all of their work involves heavily into contributing to not for profit causes. They believe that with the proper tools talent at any level can reach their full potential.
CONTACT THEREDEYEMEDIAGRP@GMAIL.COM OR FIND US SOCIALLY FOR MORE INFO