Only Five Movies Can Survive – Which Films Should They Be?
Everyone has their favorite movies, but what if you can only watch five movies for the rest of your life? Would it be the same list or would it change exponentially? Personally, I'd say my top 5 list is very different from the five movies I'd be okay with watching for the rest of my life.
Look at it this way. If your top 5 movies are all horror, would you realistically want to watch the same five horror films for the rest of your life. You'll want at least one feel-good movie along with a scary movie and musical. You might want a superhero movie or nostalgic Disney film. You'll want to cover every situation and mood with these five films.
Before I show you my list, think about this question for a moment. What five films would you pick? Comment down below with your films, and you can compare them to mine!
Without further ado, here is my list:
Love, Simon
Everyone has that feel good film that makes them smile, and for me, it is definitely the full-of-heart film, Love, Simon, which is directed by the talented Greg Berlanti. This is the movie I would watch anytime I am feeling down. I always go back to this movie when I need a pick-me-up. In fact, I just watched it a few nights ago, and I was reciting the entire film like it was a poem.
This movie is an essential for any LGBTQ+ member. It is one of the only mainstream LGBTQ+ romances that doesn't follow the typical tropes that most films follow. It's a genuine story about a gay teenager named Simon who is respectfully played by Nick Robinson, a straight actor. This film also features amazing co-stars like Keiynan Lonsdale, Jennifer Garner, and Alexandra Shipp.
The Shining
One of the best horror films of all time, and if you try fighting me on that, you're cancelled. The Shining is a masterpiece that I can watch over and over again. Sure, if I had the choice to pick a show, it would be a tie between this film and The Haunting of Hill House. However, this film really wins at giving me the most goose bumps no matter how many times I watch it.
Let's talk about the talent in front of and behind this film. For starters, Stanley Kuberick took an already iconic story and brought it to the silver screen in such a way that I think Stephen King might have been a little jealous. That's mostly a joke that's referring to King's comments about the film, but he can't deny how masterful this film is. With Kuberick behind the camera and Jack Nicholson's electric performance, this movie deserves the title of the best horror film ever.
RENT
As someone who loves to sing along to musicals, I had to pick one. However, when it comes to musicals, RENT is one that I'd rather watch than listening to. You have to see and hear it to get the full experience while I am okay with just listening to the soundtrack for the others.
RENT is a beautiful story that will bring tears to your eyes. It features beautiful songs arranged in a beautiful story that doesn't shy away from some sensitive issues. Showing poverty, drug use, and AIDs in detail, it's definitely not a story that will appeal to everyone. However, it is a good story that showcases great talent from the director, Chris Columbus, to the amazing cast including Idina Menzel, Anthony Rapp, and Jesse L. Martin.
The Maze Runner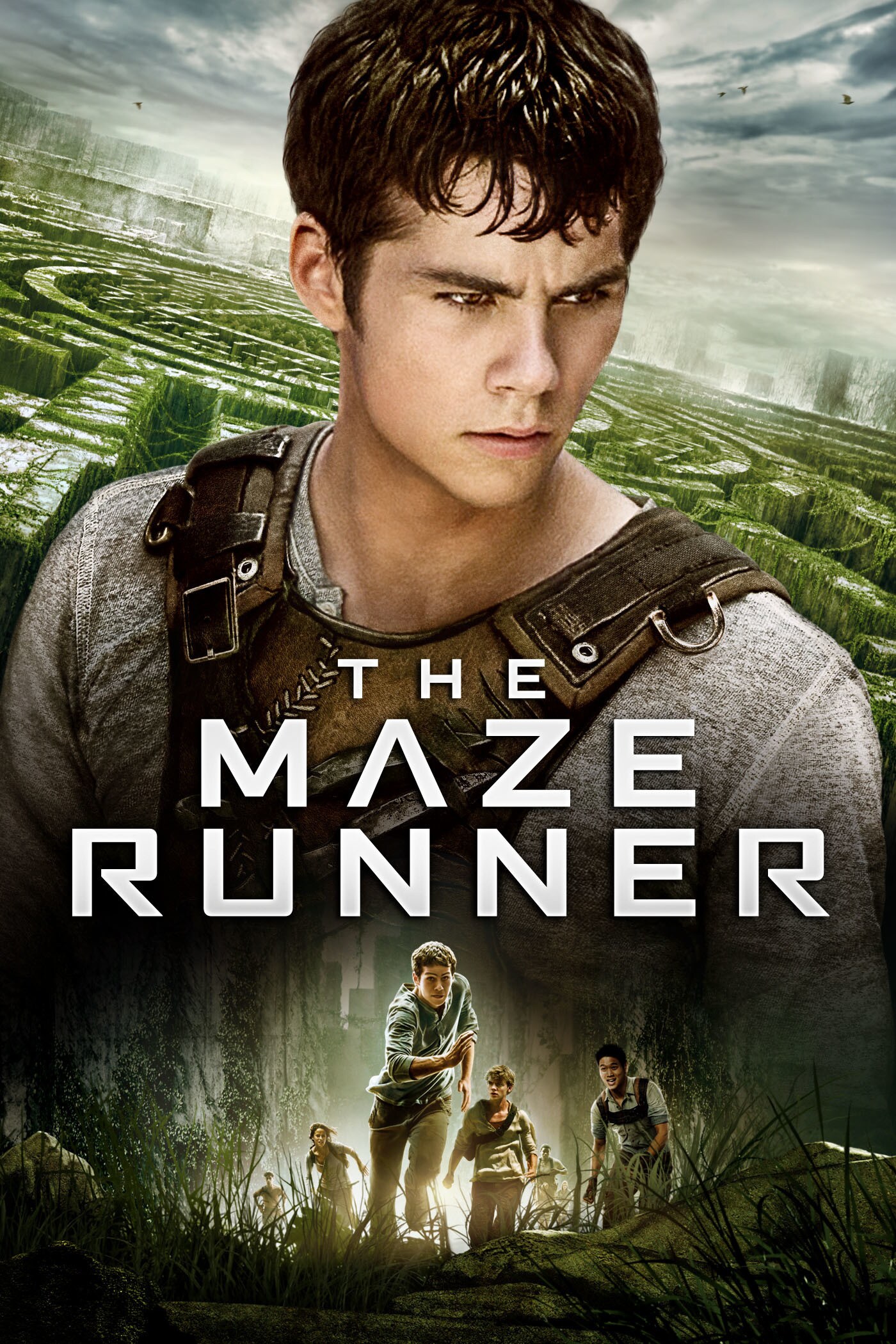 This might be a puzzling choice for some, but that doesn't mean we can have any slander for this film. It is the perfect action-dystopian film that I fell in love with when I watched it. This film took over my life for years, and I'm okay with it taking over my life for years to come. It's not a perfect film, but in terms of adaptations, this film is pretty dang good. The same can't be said for the sequels, but those still have an audience.
Along with Teen Wolf, this film made me fall in love with Dylan O'Brien as an actor. I can't survive with only five films if O'Brien isn't in at least one of them. This is my favorite film of his so of course, this is the one I chose. It also has other amazing actors like Kaya Scodelario, Ki Hong Lee, and Aml Ameen. Also, I can't not list this film without mentioning Wes Ball who I can confidently say is an underrated director. I can't wait to see his future projects!
Ready Player One
Finally, I got to have a film that showcases amazing CG. Ready Player One is the perfect candidate since most of the film is computer generated. However, I did almost pick Alita: Battle Angel. Ready Player One only won by an inch.
This film also has an amazing sequence that features another film in this list, but I won't talk about it. I'll just see if you know which film it is.
I don't think I really have to praise the director of this film, but I will. He, Steven Spielberg, is known as one of the best directors. We wouldn't have films like E.T., Jurassic Park, or Jaws without him. He paved the way for many films that are being created today. Starting his career in the 70s, it's surprising that his filmmaking skills aren't rusty at all with Ready Player One. It is a beautiful film with a cast that might seem lowkey, but they still do a great job assisting Spielberg in making this film amazing.
Hmmm… I might have surprised myself with those last two, but this is still a very predictable list. Anyone that knows me personally can guess this list in their sleep. However, there were definitely other movies that I thought of putting up here. Some of my favorite movies didn't make it up here. I mean… Aliens? I'm not sure why that movie didn't make it on my list, but it just didn't feel right up there. However, I'd probably die if I was to actually do this without Sigourney Weaver blessing my screen as Ripley.
With that said, it's obvious that this list is different from my top 5 movies list. While The Shining is definitely in my top 5 favorite movies, it's hard to say if any of these other movies would be on that list. Aliens and Giant Little Ones would definitely be on that list. The other two though… I'm not really sure. Let me know if you want to see a Top 10 Favorite Movies list. I guess this is time for me to part ways though! I hope you enjoyed, and let me know what you think of my list! Do you have any similar films on your list? Is it completely different? Let me know!
TREMG news entertainment news file Films love simon movies ready player one rent the maze runner the shining top 5 weekly highlight