Trump on 60 Minutes; How Will This Affect Him November 3?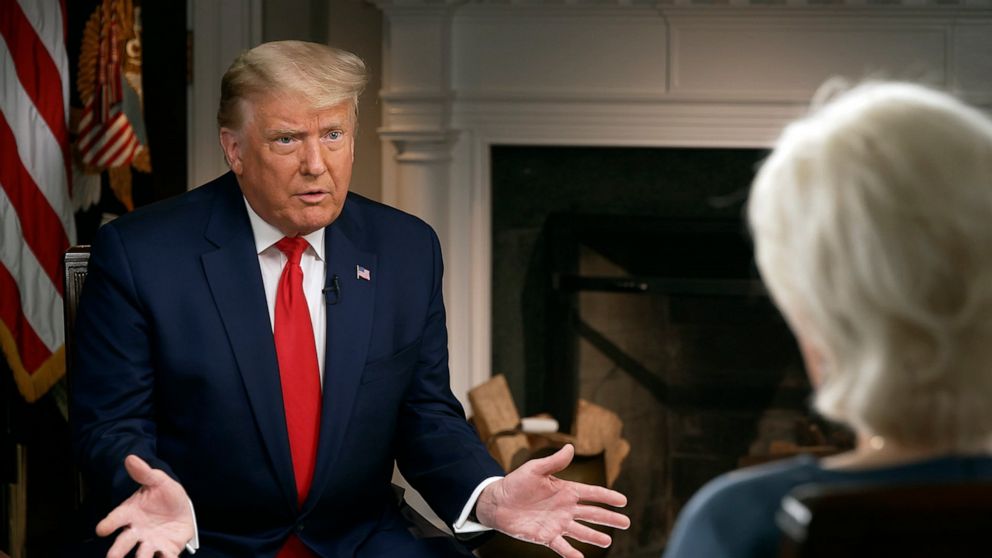 It has been a tradition every election year for CBS's 60 Minutes to feature a conversation with the major party candidates; this year being Donald Trump and Joe Biden. The conversations features many topics about the status of the United States of America but both candidates addressed the conversations quite differently.
Joe Biden's interview discussed topics such as coronavirus, institutional changes, tax plans, the Supreme Court, and his running mate, Kamala Harris. Biden explains how America needs to increase their government spending to bring the country back to normal. Therefore, he proposes the "tax code" on the grounds that "You got billionaires making $700 billion during this crisis." Biden continues to promise, however, that no one making less than $400,000 per year would see an increase in taxes.
In terms of packing the Supreme Court, a policy which Biden has kept hidden from the public for months, Biden finally disclosed further information. "I will put together a national, bipartisan commission of constitutional scholars to make recommendations on how to reform the system for selecting Supreme Court justices", Biden responds. "Presidents come and go. Supreme Court justices stay for generations"
Whether you agree with Biden's policies or not, one thing that can be agreed upon is that Biden's interview on 60 Minutes was far more professional than President Trump's….
From the start, when 60 Minute's Lesley Stahl jokingly asked Trump if he was really for some "tough questions", Trump orders her "Just be fair". The questions included the pandemic, the rioting, and why Trump wants to be President again. Trump continued to flaunt about how "good a job he is doing" and that the economy is going to come "roaring back".
When he was asked about the decline of women voting for Trump after he had stated in a rally "Suburban women, will you please like me? Please, please? I saved your damn neighborhood, okay?", Trump declined his claim saying "I said that in a joking way. That is such a misleading question, Lesley." Also, when asked about Trump downplaying the pandemic, even after he had 3 months to address it, Trump says, "We've done a great job. What we haven't done a good job on is convincing people like you, because you're quite impossible to convince."
The most embarrassing part in Trump's interview, however, was when Trump began to lose his temper and say things such as "You go back home to mommy" and "I wish you would interview Joe Biden the way you interview me." After a few more minutes, Trump dismissed himself from the interview and walked off. Lesly says, "I've got a lot of questions I didn't ask" before wrapping up the program.
How will Trump's meltdown help or hurt him in the upcoming election? Well, it will certainly show the lack of endurance Trump has when being asked about the country and the economy. As "sleepy" as Joe Biden may be, at least he had answered all of the questions during the interview. Votes among suburban women will definitely decrease further, as now Trump's quote during the rally is made more public. Overall, this interview was a definite embarrassment for Donald Trump and GOP and should be remembered when casting votes in the election.